"Whether it's a romantic getaway or family time, we have what you're looking for. "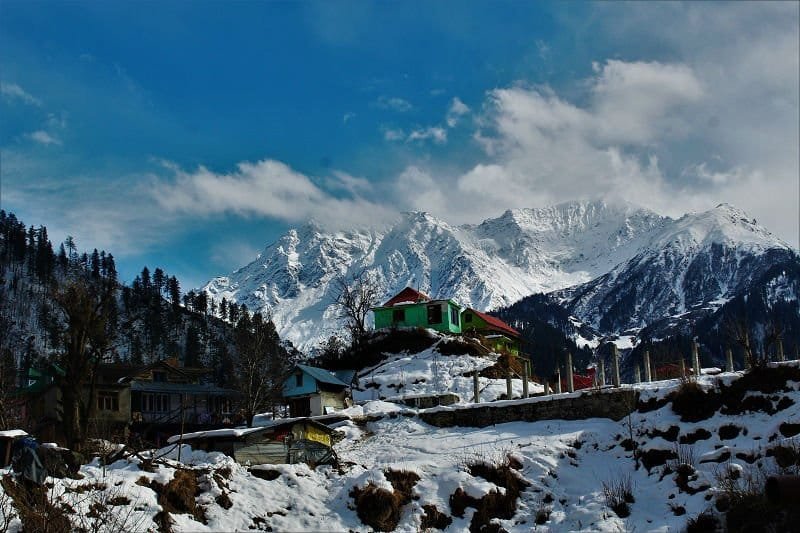 There is no doubt that these cottages in Manali are highly popular among backpackers and escapees. There are several mountain activities like skiing, zorbing, rafting, and paragliding, along with delicious food throughout your stay in Manali near the Beas River. You can spend hours relaxing and absorbing the beauty of Manali! Make your stay here memorable by visiting these super-cool places (with friends or family). In the near future, the beauty of Manali will be destroyed by construction projects, irresponsible waste management, and a careless attitude toward the environment. The eco-conscious cottages listed below are excellent choices if you wish to enjoy some memorable days in Manali without contributing to the ecological destruction of the hill station. With small, but sure steps towards responsible conservation, these cottages are doing their part towards environmental protection, and you can do yours as well. We are providing some eco-friendly options for a stay in Manali, including: little dream cottage, nature vista cottage, khushboo cottage, farmer's homestay, and eco-homestay.
Type Of Accommodation in Manali
The best and most cost-effective way to reach Manali is by road. Roads connect Manali to different places including Delhi (540km), Chandigarh (305km), Dehradun (227km), and Ambala (370km). There are several private buses as well that connect the hill station with a different parts of the state.
We are booking platform for Unique Stays and Things to do . We are on a mission to offer travellers Easy, Safe and accessible outdoor experiences nearby.
By clicking Subscribe, you have agreed to our Terms & Conditions and Privacy Policy
Copyright © 2022 Blissy Best Private Limited | All rights reserved